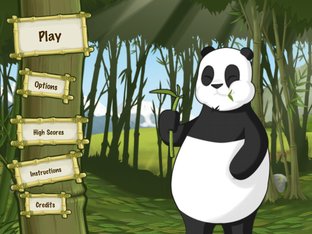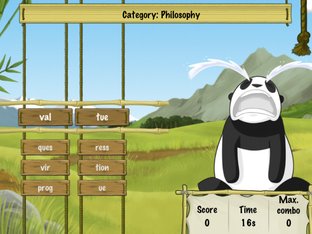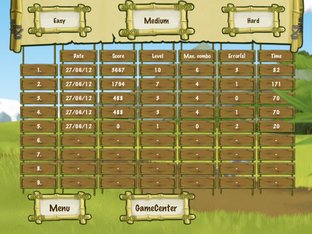 Intro
HAPPYneuron is very proud to introduce you to Kun'Cha, its brand new game for iPhone and iPad!
Kun'Cha the Panda has to reconstitute words that have been split into fragments. Based on your performance your panda will either be happy or sad, thus making the game even more fun.
How to play?
Two columns with word fragments are presented side by side. Use your finger to slide them up and down and align two fragments to reconstitute a word. Confirm the word by gliding horizontally over it. Once a word has been confirmed, the following fragments are automatically aligned. If they also represent a word, it is automatically validated and you have achieved a combo. Get several combos to boost your score! Pay attention, anticipate the moves and break all records! You will sometimes get to play a game with 3 fragments.
Features
Kun'Cha is now available in 4 languages (English, French, Spanish, and German), on the iPhone and iPad. At any time you check your scores and compare yourself to other players.
More than 50 different themes: Animals, emotions, colors, music instruments, politics...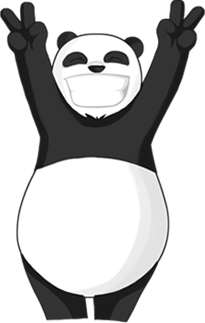 Download
Kun'Cha
Discover
Kun'Cha

globetrotter
© HAPPYneuron 2012