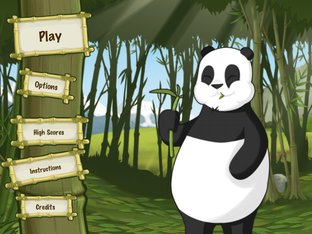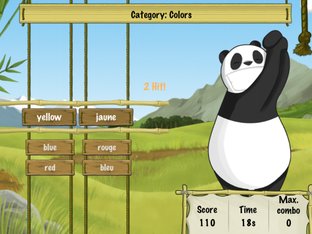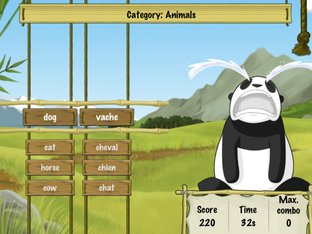 Intro
Kun'Cha the Panda is back with a more learning oriented version of its game and help you review your vocabulary inv airous languages. Today's languages are English, Spanish, French, German and Chinese. No matter whether you're a beginner or a pro, this game will either help you refine your vocabulary or just expand it. Our ever-charming friend Kun'Cha will either be thrilled or saddened by your perfomance!
How to play?
Two word columns are displayed side by side. Use your finger to slide them up or down and align a word and its translation. Slide your finger horizontally over the combination to confirm it. Once a combination has been validated the following words will automatically be aligned. If they also form a combination, they will automatically be validated and you have then achieved a new combo. Get several combos to boost your score! Pay attention, anticipate the moves and break all records! If you'd like a more challenging version you can test your knowledge and play with two foreign languages (i.e. find the translation for a French word in Spanish and vice-versa).
Features
Kun'Cha Globe trotter is now available in 5 languages (English, French, German, Spanish and Chinese), on the iPhone and iPad. At any time you can check your scores and compare yourself to other players.
More than 50 different themes: Animals, emotions, colors, music instruments, politics...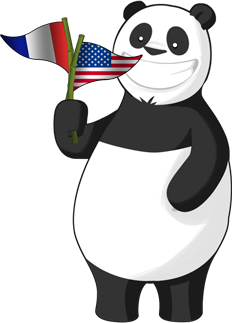 Download
Kun'Cha

globe trotter

Discover
Kun'Cha
© HAPPYneuron 2012